===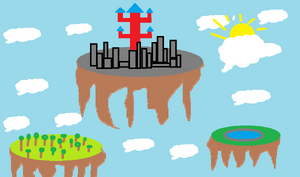 Brawl City is the main world of the Centralia brawlaxy===
Brawl City Central
Edit
Brawl City Central is the main part of the city, and it is where the most famous building in the brawliverse: Brawl Tower. 
Edit
lake park
Edit
For those nature lovers who dont enjoy the city very much, you can always live here, near the lake, or IN it! thats right, part of the city is UNDERWATER! dont forget to wear your scuba gear.
Edit
galaxy forest
Edit
If your feeling sick from the city fumes or waterlogged easily, you can always live in a tree. Galaxy Forest is for nature lovers who love those nature sounds at night. But beware of imps and wood trolls, they steal your socks, but only the left ones...
Edit